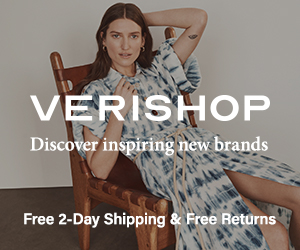 ---
Verishop is a multi-category online shopping destination for everyday lifestyle luxuries. Verishop curates directly from more than 400 global brands across women's and men's fashion, beauty, home and more.
---
Conditions
Earn 5.25% cash back on most items. Beauty items earn 3.5% cash back.
Percent Off Coupon
Designer Sale - Up to 50% off brands like IRO, DVF, and Vince!
09/01/2020
Cashback Stats
Unavailable